Marketplace Identity - Technical Specifications
App and Company Icon
The requirements for App and Company icons in the Developer Console are the same.
Dimensions: 256px X 256px only
Inner margin: 32px required, for graphical logo elements
Background: transparent, solid colour, gradient etc. May fill the entire 256x256 canvas.
File type: PNG only
Corners: Square. We will apply a mask to round the corners consistently.
Ensure each app has a unique icon. Do not re-use icons for multiple apps.
Having trouble? Try our Marketplace Templates.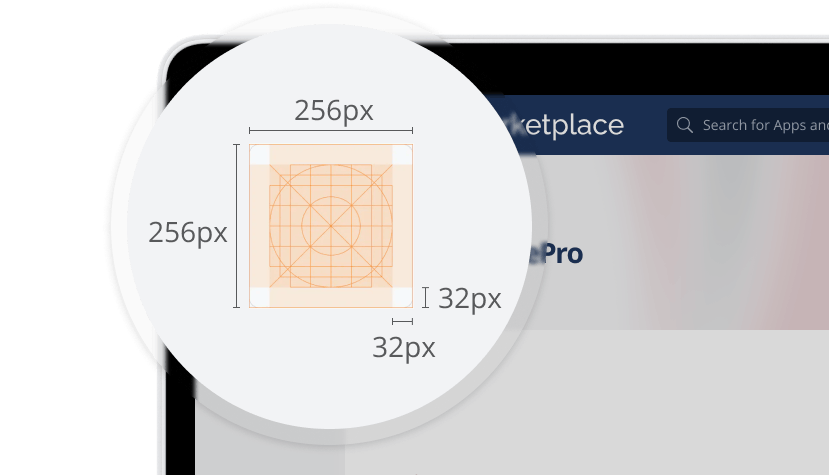 Marketing Banners
Marketing banners will be displayed at the top of your product page. These can be used to showcase your app's features and tell a story for your users.
Dimensions: 1410px X 480px only
File type: PNG only
Ensure any embedded text and screenshots are clear, free of any pixelation, blurriness, compression degradation etc. and are as close to the original product as possible.
Ensure your banners reference LEAP, either through explanation of the integration, through a screenshot or preview of the App Button on the LEAP Ribbon, etc.
Remove obvious dummy/test content. Always ensure your content is reflective of a live app. Use genuine-looking people names, filenames, and data in your screenshots.
Ensure your banner images tell a story. See Creating Your Marketplace Identity for more.
Ensure your app includes a minimum of two banner images. Submissions containing only one banner image will not be approved.
Having trouble? Try our Marketplace Templates.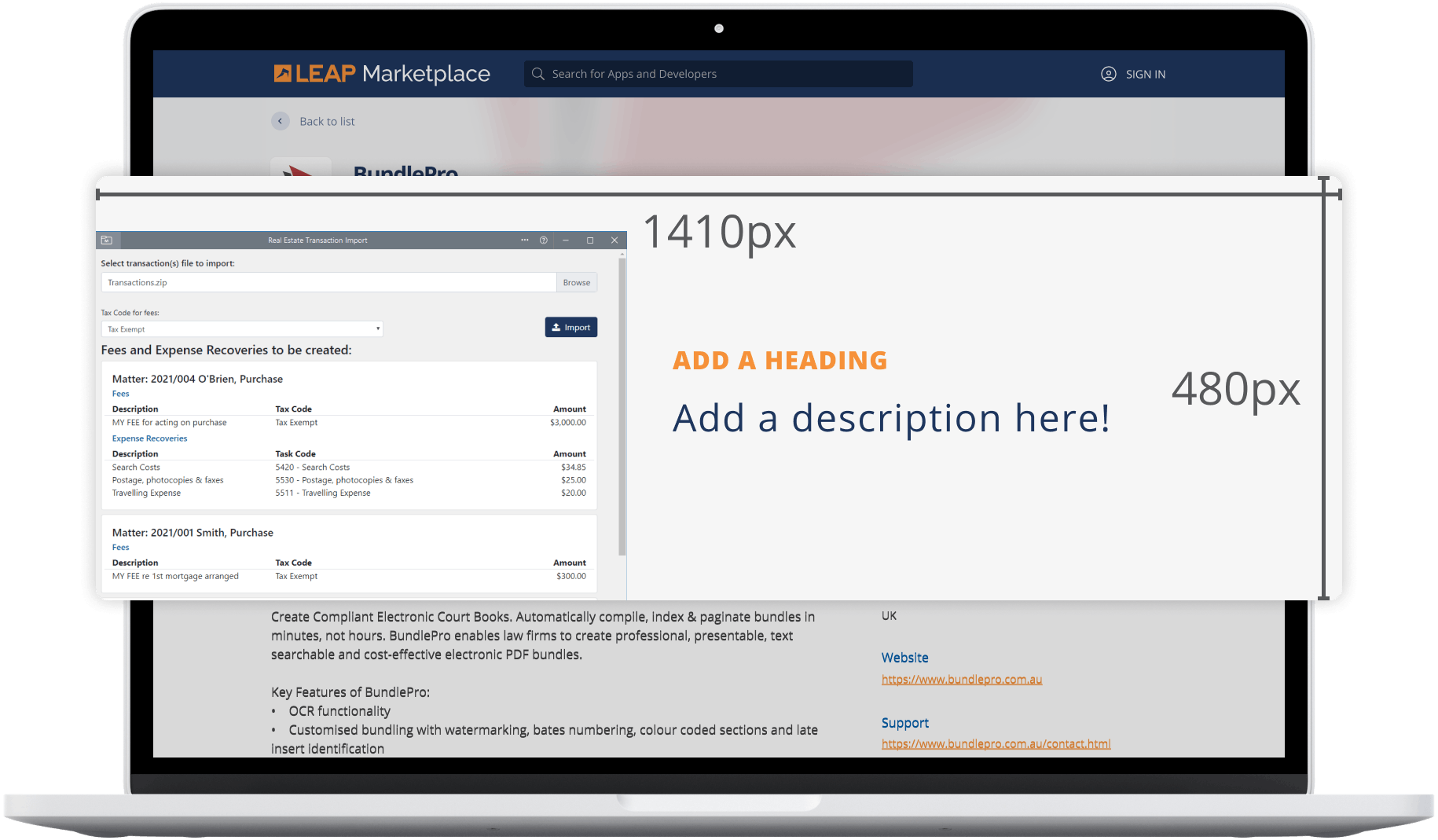 Was this article helpful?
Help us improve our articles for you…